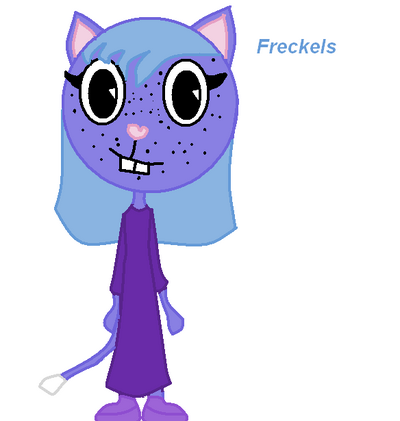 Freckles is a purple cat that wears a purple dress with purple shoes. She has light purple hair and a lot of freckles.
Personality
Freckles is usually nice and kind. She likes baking cookies and her friends are Rosy, Ribbons, Mime, Flaky, Clumsy, and Britton.
Deaths
Freckles has died in every episode she appeared in so far.
Trivia
She likes purple a lot.
She has 36 freckles.