WELCOME TO HAPPY TREE FRIENDS FANON WIKI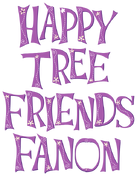 Happy Tree Friends Fanon Wiki
is a fanon wiki where users create their own characters and content, participate in roleplays, make episodes, and much MUCH more! We are a very open and caring wiki and look forward to your great creations! If you need help, be sure to post your question on the
Questions and Answers
board or on the Message Walls of the site's admins! And be sure to visit the
rules page
so you can get the idea of what goes around the wiki. So, what are you waiting for? Get out there, start creating, and have a great time on Happy Tree Friends Fanon Wiki.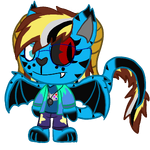 The Featured Character for February 2016 is...
Jadeite
! Jadeite is a fan character that is
GamingDubstepGriffin101's
self insert. She is a light blue and black calygreyhound/demon hybrid with various powers. Jadeite was born from a male demon named Jasper and a female calygreyhound named Amethyst. She was the youngest in a family of 2, and her only older brother is Nephrite.

The Featured User for March 2016 is...
Brittonbubba
! Brittonbubba (or simply Britton) joined the wiki all the way back in 2011 when the wiki was first being discovered. Britton is one of the very few users who have been here since the beginning! He's been helping the wiki a lot and has certainly made his mark on the wiki!
What are you doing for Valentine's Day? <3

 
The first blog post! Also, this is gift for User:…

Read more >

Here's four superhero girls and three monsters th…

Read more >

Time to make up my lack of new content with this …

Read more >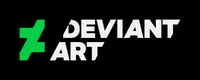 Click here to add your birthday to the list!
FlippyxFlakyalltheway has certainly made her mark! She has won Featured User for February 2016! Not only that, she became the first ever non-admin to win Featured User! Aside from that, she applied Chat Moderator election and won! Outstanding job FlippyxFlakyalltheway!
The new rule of the "Enemies/Hated" section on userpages is now officially banned!