Saturday May 30, 2020
Welcome to Happy Tree Friends Fanon Wiki!
Happy Tree Friends Fanon is the fan fiction wiki that allows YOU to create, write, interact, and much MUCH more! Remember to have fun and keep things nice and fair, alright? Well...what are you waiting for? Start creating!
Polls
Should we keep this background or not?
Are you going to go trick or treating this year?
Out of all the Specy Spooktacular IV episodes, which one is your favorite?
Blog Posts
Follow Us on Social Media!


Featured User
Events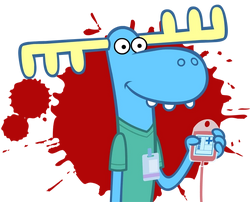 Blood Beg
Link to physical merch store
Link to digital content store

Still Alive may be a flop, but the crew is still open for business. Support the show by buying their stuff! For iOS owners, how about participating in Deadeye Derby?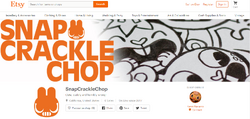 Want to Purchase Kenn's Illustrations?
Direct link to purchase

Click the link up above to be sent to the online store, and buy all of Kenn's drawings!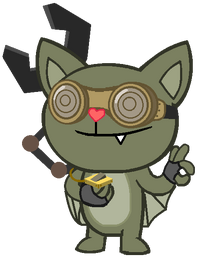 Featured Character
Time to invent something great and useful like this steampunk bat did! Then show off your great inventions that you proud off. Hoping it's not defective after all, but don't give up!
Fan Fest
Watch it here.

This month's fan fest is "Keven's Candy Side", a fan-made episode by Christie204! Candies are surprisingly lighter than expected.
Rules Revision, Please!
Please, please, please... visit this thread to fix up any bothersome rules! Don't worry, all users are welcome to contribute and share their ideas!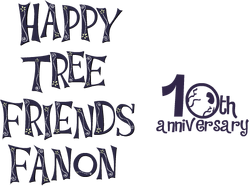 Blast from the Past!
The Happy Tree Friends Fanon Wiki Official History blog is available! Take a look at how the wiki started, what helped shape the wiki up, and secrets you probably didn't know! Click here to view!
Updates
UPDATE Happy 10th anniversary, Happy Tree Friends Fanon!
Recent Activity
RP Part 5
comment by Toothy-And-Timid 9 minutes ago

| | |
| --- | --- |
| | Chet: Well, he did say there was a car that was a reddish brown color with plastic horns on the hood, but couldn't see the license pl...  |
| | Toothy: *gets in the car* I'll call Timid's cell! *calls Timid* It went right to voicemail... Brainy: The bullies must've taken him...  |

User:Yellow-spider-kitty
edited by Yellow-spider-kitty 39 minutes ago
Talk:Pedobear
new comment by Howunh0ly 45 minutes ago

| | |
| --- | --- |
| Comment: | AHAHAHAHAHA LMAO |
Community content is available under
CC-BY-SA
unless otherwise noted.