This is a list of fan-made episodes of all kinds.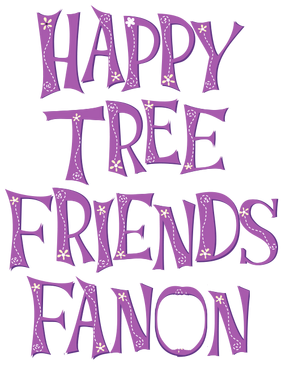 NOTE: Do not include plagiarism from other shows, as these will face deletion.
Series overview
Main article: List of Episodes/Series Overview
These are the main episodes in the series.

These are irregular episodes that are not listed in seasons for some circumstances. Most Crossover Episodes count as being such.
Shorts
Main article: List of Episodes/Shorts
Short episodes of Happy Tree Friends which are around one minute-long. These include HTF Break, Kringles, and Love Bites.
DVDs
Spin-offs
For all spin-offs, see here...
Fan Version episodes
These are fan-made revisions of episodes from the actual series. See them here...(Or here)
Trivia
Early seasons would only have around 15-20 episodes. But currently they may contain 30-40.
The animation/artwork of episodes has gradually changed throughout seasons.
Starting in Season 71 onwards, episode listing would become more simplified for easier editing (especially to new users), and because using templates caused complications.