Oceanfina (2016)
Made by Liam Company Pictures, in 2016, He created a movie during a Summer. Oceanfina is a started as of The Mascot of Liam Company Pictures. With her friend Grassie, These friends are my property.
I will see you when you don't want this character anymore.
-Liam
Oceanfina is a Property goes to Liam
To HTF Wiki:
You ruined my mascot either Oceanfina or Grassie or anything Do not take my stuff!
It goes like a PG-13 or a R Level.
It might be a PG-13 rated.
Songs like (Josh Gorban)
to you and all the Fandom of wiki, Oceanfina is a Property of Liam Company Pictures, NOT a Mondo Media. And you need to delete this and my character right now.
take whatever you stole it, Liam.
(C) 2019 Liam Company Pictures.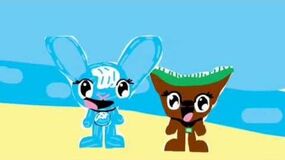 Community content is available under
CC-BY-SA
unless otherwise noted.