THE HTF FANDOM SUCKS LOL YOU ALL KILLED MY CHILDREN FUCK YOU IM QUITTING THE FANDOM!!!!!!! >:(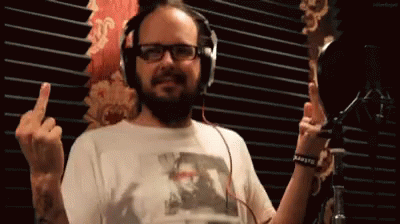 I'm kidding, but yeah, I am quitting the fandom. Sorry. I'm gonna say it straight, tho.
The Happy Tree Friends fandom wasn't as fun as it used to be. Drawing HTF feels like a pain now and I dont wanna be in it anymore. I hardly ever lead fandoms, but when I do it's because I'm tired of it. I have too many bad memories associated with it. I'll always love the show, but the fandom? No. I'm keeping my OCs, but they're not associated with HTF anymore. I'm too attached to them to just abandon them so you might see them redesigned on Toyhou.se from time to time. They're NOT allowed to be in fan episodes, fan games, or the like, not like anyone cared lol. I just don't feel welcomed in the fandom anymore. Sorry. Besides, I'm more into my own series (TUO) and other fandoms like Sonic and MLP (like creating a crossover comic for them btw because I'm cringy garbage)
Also DON'T FUCKING ASK FOR THE ADOPTS THAT ARE LEFT. PLEASE DON'T. I'm keeping them for now until I can figure out WTF to do with them.
I still love all the friends I made on here they're friends with me on Discord hhh. Follow me on these other platforms or something.
P.S. IM STILL GONNA DO ADMIN STUFF HERE just not character stuff.
Community content is available under
CC-BY-SA
unless otherwise noted.