Things are about to get complicated, right now.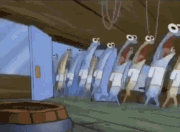 About Me
Hi. My name is InshouPhantom5X (or Sukkokan Ei). I really don't talk much, but I wanted to talk about me. I'm a really nice guy, kind to others, and very reserved. I'm still sensitive to some things, so be careful. No path can lead your life astray, but choices change many things.
How did I learned HTF?
Well, I found it during my childhood. It was just me, watching YouTube videos for my spare time in my mother's mini-laptop. I just stumbled it as a really weird advert; I didn't hesitate to watch this (That episode was named "Remains to be Seen" btw). As I finished watching that, I became curious about HTF. I watched more and more until I saw some fan characters appearing in HTF/Final Fantasy mashup.
Cool Users
User:ThatBlueSkunk124/RMKBWiki
Party Poopers
Vandals in this server
User:Stephen Dr. (I really don't like that guy, at all)