Am I really keeping this wiki alive?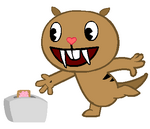 Hello. I am a responsible admin on the Happy Tree Friends Fanon Wiki. I am a very friendly user and I try my best to keep calm. I got blocked twice before, but now I have changed. I am now an admin on this wiki, as of May. I have many friends, and I have many characters. I try my best to be calm, but don't anger me. I have a severe anger button. If you are not a vandal, I'll treat you as kind as possible. Go on chat and meet me today!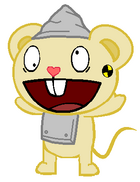 Season 3 of HIF will premiere in 2015.
My real name is Justin.
I play computer games, like Spore.
My favorite animal is either the axolotl or the chicken.
I love studying animals.
My favorite canon HTF character is Handy.
The Z in Randomz was a typo, but it stuck there and people called me Randomz, so it will stay there.
When I was able to make images, I used other characters and slightly edited them.
| | |
| --- | --- |
| | This user is an admin! That means that this user patrols the wiki and stops vandals! |
| | |
| --- | --- |
| | This user is a chat moderator! That means that this user monitors the chat often! |
| | |
| --- | --- |
| | This user, male or female, is a gamer and plays alot of video games. |
| | |
| --- | --- |
| | This user, male or female, is a fan of Undertale, a game by Toby Fox. |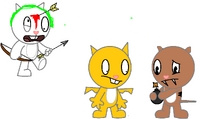 Brittonbubba
RespectheDisney5
Lord O' Darkness
Clesta the Winged Wolf
Deadlydark
Robostarthebomb
MMB the Coolest
Chase555
MarioDude2848
Cuddlefan
Yellow-spider-kitty
Swoopy1116
Captain Sans Nightmare
1MysteriousEnigma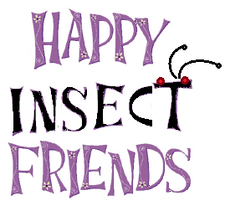 Happy Insect Friends (commonly known as HIF) is a spin-off that I created on the Cinco de Mayo of 2014. It focuses on arthropods, which are mostly insects, and creates a lot more unique deaths like an explosion from the inside that kills not just the exploding HTF. It is currently on its 6th episode. Many characters outside of HIF also got incorporated into it.
Community content is available under
CC-BY-SA
unless otherwise noted.